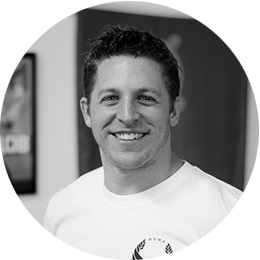 DAN CASEY
Head Coach
The New York Weightlifting Academy is led by Coach Dan Casey. He has coached athletes at major US national weightlifting events including the American Open, Junior National Championships, Senior National Championships, and University Championships.
Dan has worked with Regional and Games-level CrossFit athletes. He has been the Olympic lifting coach for the competition teams of Crossfit Dynamix and CrossFit Virtuosity. Team Dynamix were the 2013 and 2014 CrossFit Northeast Regionals Team Champions, and 5th at the world at the 2013 CrossFit Games. CrossFit Virtuosity finished 3rd at the 2014 Regionals in their first fielding of a team. Dan works with individuals and gyms all over the NY Metro-area and Connecticut.
Dan has competed in numerous weightlifting events, and is a competitive athlete himself. Coach Casey trains under Senior International Coach, Marc Chasnov, and is a current weightlifting competitor on Chasnov's USAW registered weightlifting team in the 77kg class. Aside being coached by Sr. Int. Coach Chasnov, Dan assists Coach Chasnov with instructing USAW coaching courses. 
Certifications
USAW Level 2 Coach

USAW Club Coach

USAW Local Referee

Certified Strength and Conditioning Specialist (CSCS)

NYS certified education professional

CWT through the Int'l Weightlifting Association

BA and MS in Education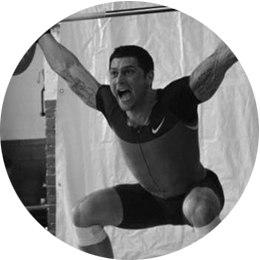 MICHAEL BASCIANO
Assistant Coach
Before attending Hofstra University, Mike Basciano had an early start to his coaching career. Days after graduating from Harrison High School Mike began working under Certified Strength and Conditioning Specialists (CSCS) Dominic Zanot at BX Strength and Speed. There he received hands-on experience working with athletes as early as 9 years old to older adults. BX Strength and Speed focused mainly on Olympic lifting and Plyometrics for athletes of all sports. While at BX, Basciano also began working and training with USA Weightlifting Senior International Coach, Marc Chasnov. Chasnov, having over 40 years of experience, including coaching athletes on the Olympic and World Championships stage, began training Basciano to be a competitor. Mike has been competing since the Fall of 2006, having since then qualified and competed as a National-level weightlifter in the men's 69kg and 77kg division.
While attending Hofstra University as an Exercise Science major, Mike met Seth Forman and began Advanced Athletic Development, and began training under Forman and working alongside him. While there, Mike learned all about running mechanics and acceleration, vital to most track and field sports. Given the extensive nature of Mike's background, he began working with Forman holding summer training camps in the Stamford, CT area for all local football players. Mike was hired as an Assistant to Harrison High School's Varsity Track & Field program for both indoor and outdoor seasons. In the winter of 2014 the boys program were Co-Westchester County Indoor Champions and in 2015 the girls program were Section 1 Class B champions, both being first in school history honors. Mike is also on the Football coaching staff at Harrison High School.
Certifications
B.S. Exercise Science

USAW Level 2 Sports Performance Coach

AED Certified

First Aid Certified

CPR Certified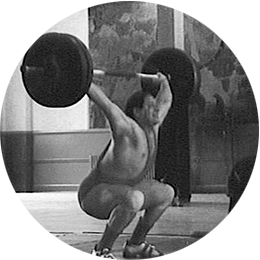 MARC CHASNOV
Advisor, USAW Senior International Coach
As one of the highest ranked coaches in the country, Coach Chasnov's background is unprecedented. Having coached his lifters to national championships and the Olympics his experience in weightlifting is vast. He frequently lends his expertise to help develop athletes on the team. Chasnov coached weightlifter Konstantine Starikovich (108kg weight class) at the 1996 Olympic Games in Atlanta.
1970 – 1973 – Bachelor of Science Degree in Chemistry. State University of New York College at Cortland. Specialization in Biochemistry.
1974 – Graduate courses in biomechanics, kinesiology, anatomy and physiology, and neurochemistry. Research paper: Biomechanical analysis of two different styles of the starting position in Olympic Weightlifting. This paper was one of the first biomechanical analyses of Olympic Weightlifting in the United States.
1975 – 1976 – Graduate Certificate in Physical Therapy. Research: Surface electrode electromyography of extensor muscles of the lumbar spine.
1978 – 1981 – Master of Arts Degree in Movement Science. Columbia University Teacher"s College Multiple research projects: 1. Slow-motion cinematographic analysis of consistency of technique in the snatch lift performed by four levels of skilled lifters. 2. Slow-motion cinematographic analysis to elucidate improvement in the gait pattern of a diplegic cerebral palsy adult over a one year period 3. Thesis utilizing A. Gentile"s Taxonomy of Motor Tasks as applied to the Biathlon in Olympic Weightlifting.
1977 – Started private practice in Physical Therapy. Specializing in soft-tissue treatment.
1988 – Authored the book. "Healing Sports Injuries".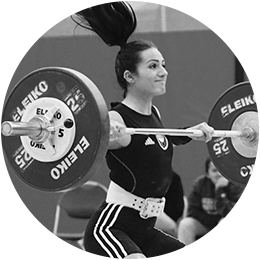 DANI TOCCI
Nutrition Consultant, Mental Skills Coach
Dani is receiving her Masters degree in Exercise Science with a concentration in Sport and Exercise Psychology. She is a competitive weightlifter, having competed at the National University Games. Dani is a mental skills coach and sport and exercise nutritionist who utilizes these techniques with her athlete and clients.
Dani has worked with Division II and III athletics including athletes from softball, baseball, football, men's gymnastics, women's cross country, wrestling as well as men and women's tennis. Dani has also worked with beginner weightlifters and junior national Olympic level lifters.
Certifications
B.A. of Arts

M.S. in Science

USAW Local Referee

USAW Level 2 Coach

ISSN Certified Sport Nutritionist

FMS Certified

Crossfit Level 1 Certified

Certified Strength and Conditioning Specialist (CSCS)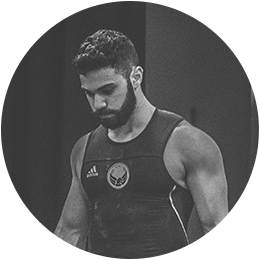 DANIEL GRECO
Assistant Coach
Danny graduated Regis College, Ma with a B.S. in health and fitness studies, concentrating in exercise science. During his time there he interned with Strength and Conditioning coaches at both the high school and collegiate level, helping train athletes of a wide variety. This is where he was introduced to the basics of Olympic weightlifting.
As of August '16 Danny has been working closely under Danny Casey and Marc Chasnov learning the ins and outs of weightlifting. He has been conducting the morning strength and conditioning classes at NYWA since October '16 and has been coaching a few athletes in weightlifting as well.
Certifications
B.S. Exercise Science

USAW Sports Performance Coach L1

USAW Referee