November 10, 2016
by NYWA
Our very own Mountain Man (AKA Richard Condon) recently competed at the American Masters Championships in Buffalo and had a record breaking competition. Not only did he successfully complete all six of his attempts, but he increased his competition total by 6kg which earned him a second place finish in his class. More is in store for Richard as he prepares for Masters Nationals!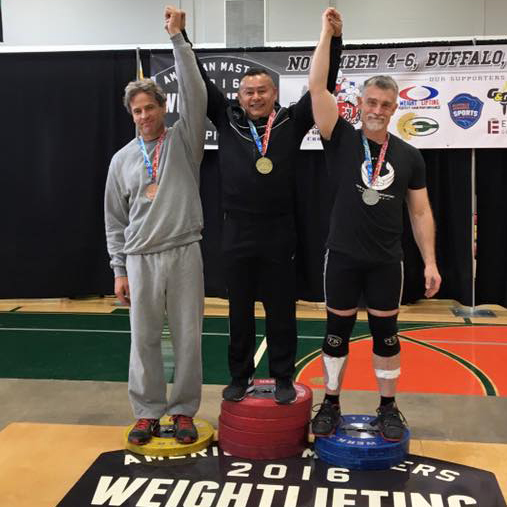 Harry, Viviana and Vicki also competed last Sunday at a local meet. The competition was short and sweet, and all three of our lifters broke their competition records. We are incredibly proud of their progress and look forward to what else is in store for these athletes in the coming months.
Additional photos of the women's session can be viewed here.